Private Pension Partners is committed to identifying and investing in opportunities in the Canadian housing market that will provide stable and consistent cash flows and total returns for our investors. While the broader investment appeal in Canada's largest cities such as Montreal, Vancouver, and Toronto are clear and persistent, much research and empirical evidence is available and would suggest that on a risk-adjusted basis continued investment in community driven, purpose-built, multi-family real estate properties in regional Canadian markets can offer compelling diversification benefits for larger family accounts, institutional, and pension fund investors wanting to augment their apartment portfolios.
One of the key drivers of our team investing in these markets is their relative affordability when compared to Canada's largest cities. The reality is the lower cost of living in these regional cities generally makes them an attractive option for renters looking for a broader base of affordable housing options. The affordability offered by regionals also supports the broader economic health of Canada as the current economic climate now better understands the negative impacts of not delivering enough housing in all jurisdictions especially for low-income earners. As an example, when looking at the bottom 25% of the population in terms of income per the Canadian Rental Housing Index, markets like Toronto and Vancouver require households to spend 88% and 91% respectively of their income to afford rent and utilities. This is compared to figures like 67% and 65% for regional markets like Winnipeg and Edmonton. This disparity holds significant implications for employers who are seeking to fill part-time and entry-level positions which are traditionally associated with lower wages. It is our view that lower income individuals are more likely to find affordable housing options in regional markets with easier and shorter commuting times thereby promoting the opportunity of creating housing supply evenly across regional markets In Canada.


The current and projected future housing shortage in Canada is also getting significant press these days as it is very likely that the shortage gaps are only likely to increase. Statistically significant and for perspective, using year-end 2022 provincial population as a base-line and housing data provided by the CMHC, it is interesting to observe that regional city orientated markets such as Manitoba and Saskatchewan only completed / delivered 4.8 and 2.9 homes per 1,000 population respectively in 2022 compared to that of 7.1 homes per 1,000 population in British Columbia and 6.5 homes per 1,000 population in Alberta. These actual delivery numbers are staggeringly low if both the private and public sector expects to be able to accommodate normal household formation, currently established immigration targets, and the expected student growth in universities nation wide all of which drives demand for rental housing. With regional markets across Canada generally enjoying lower land costs, fewer development fees, and strong immigration patterns that will support employment growth, they likely will be faster to market with new homes and they will likely be more affordable and hence our focus on them.


At Private Pension Partners we have a long-term hold view for our housing investments and we work diligently to deliver and invest in as much supply as reasonably possible given current economics and return expectations of our investors. In the coming years, we also believe that some form of rental subsidies or capital grants likely will also need to be a part of delivering affordable housing to new and existing Canadians but it will take a "growth-focused" collaborative effort by governments, private sector capital sources, labour, CMHC, and every day people if we have any hope of turning the corner on the current supply issues in the near term. Canadian capital focused on real estate investment will respond and activate if the risk / reward cycle is in reasonable balance and now is the time to be supporting businesses like ours that can to our part in the delivery of new homes.
Source(s): Canadian Rental Housing Index presented by the BC Non-Profit Housing Association, CMHC Starts and Completions Survey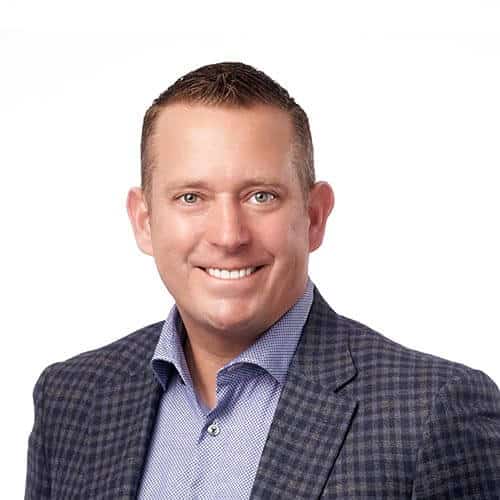 DON WHITE, CFA, CPA, CGA
Chief Executive Officer
Private Pension Partners